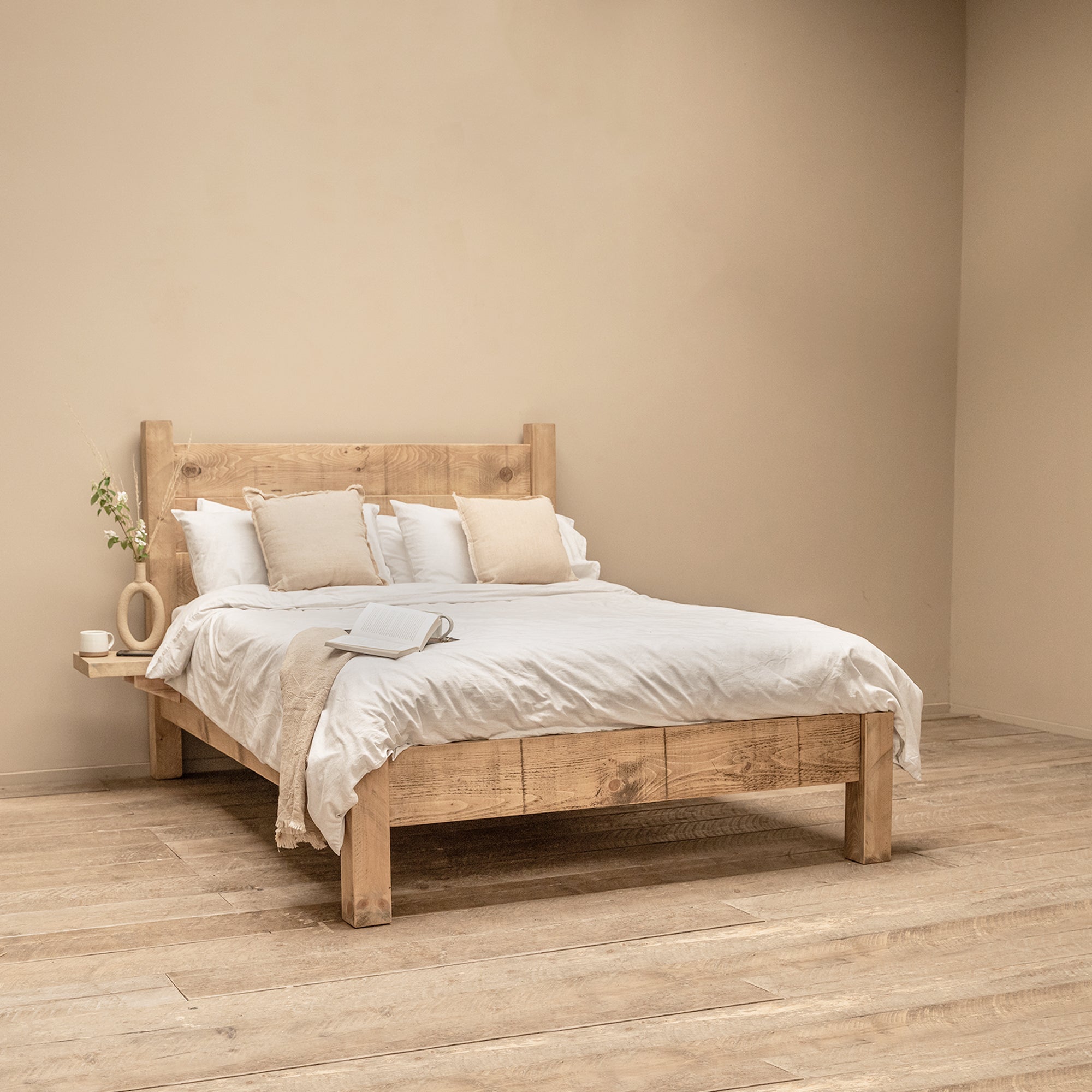 Make your dreams come true with a solid wood bed.
What bed means to us.
At the end of the day, a soft and welcoming sanctuary in which to unwind, relax and restore ready to give the next day your best shot. Crisp, clean sheets preferably line dried, a good quality yet affordable mattress teamed with a solid wood bed is the perfect recipe to awake refreshed and ready. When you choose Willen Rose furniture you are making a choice for your home and your family.
30 YEARS IN BED
Owner maker David has over 30 years of expertise in the furniture industry. Willen Rose beds are traditionally built in solid, kiln dried timber. Choose from Rustic Pine or Oak, and customise with a choice of footend or four poster.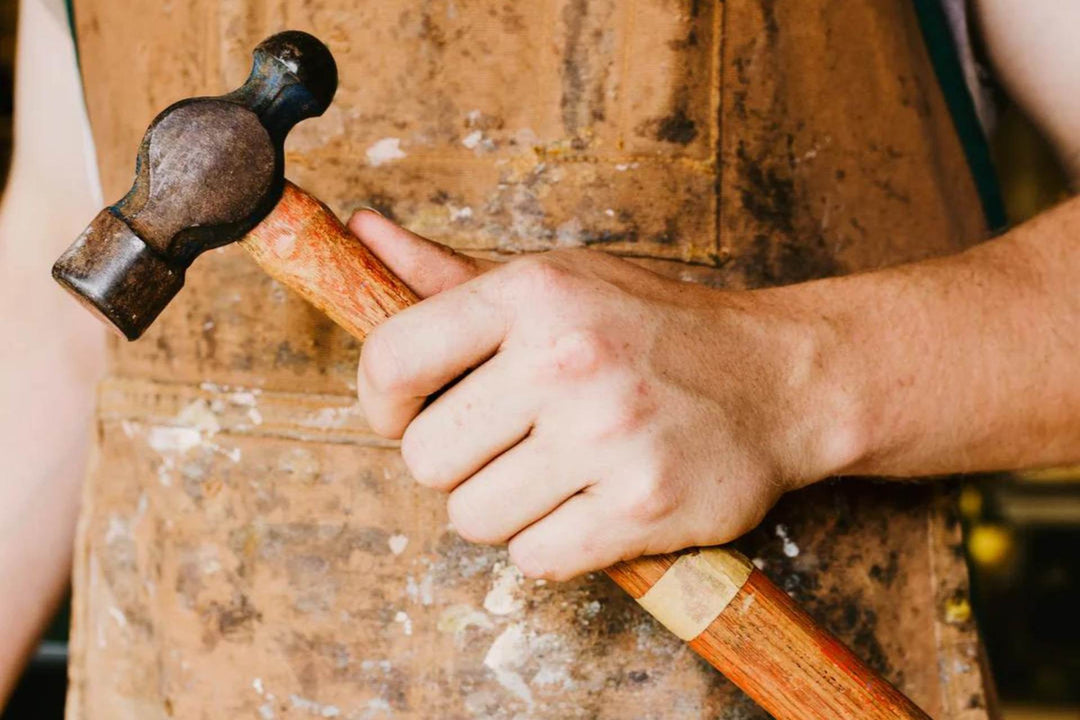 HAND MADE TO LAST
We choose to stand proud in an industry swamped by a gamut of furniture brands operating at both ends of the price scale. Fast manufacture and low-quality production perpetuate waste. Products designed to follow trends and fads forgo a time-served build and eventually end up in landfill.

Instead, we present a simple collection of handmade solid beds crafted to withstand every day life, from the kids playing 'trampoline' to the family dog joining you on a sunday morning!

MORTICE AND TENNON
We use a traditional mortice and tenon joint - milled from the rail itself to offer unrivalled strength and stability.
EXTRA THICK POSTS
Alongside 50mm planks of timber the leg posts are crafted from 90mm posts - stout, sturdy and super strong.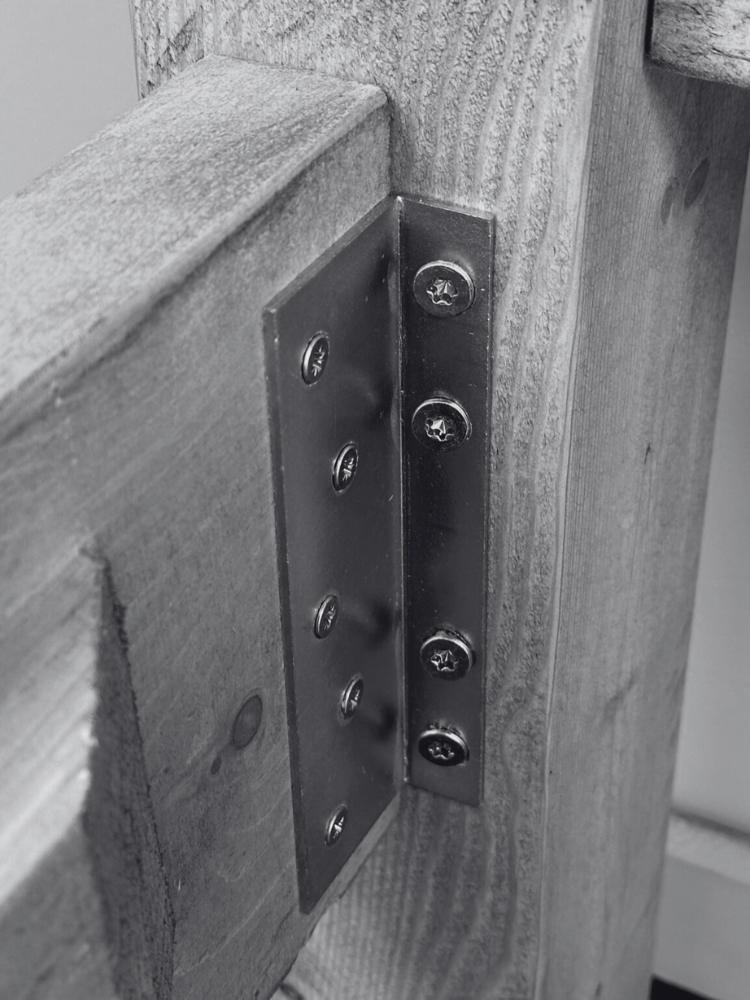 8 POINT L-BRACKET
We brace the legs with a 3mm steel L bracket fixed at 8 points with zinc plated Torx screw. Counter sunk on the side rail.
TRADITIONAL BUILD
As passionate furniture makers we keep traditional making at the heart of what we do, our ever growing collection of vintage woodwork machinery such as this Wadkin Mortice And Tenoner are used daily to create Willen Rose furniture.
Spend a moment over on our workshop page to see more of our process and geek out over our vintage woodworking machinery!
WHAT TO EXPECT
When you order a bed from us you'll wait around 6 weeks for a handmade piece that will last for years. We use a traditional build starting with seasoned timber which we handpick from trusted suppliers who we have used for decades. We'll keep in touch during the process and you can get in touch at any stage to speak with owner maker David.

As delivery day nears David or wife Sharne will be in touch to discuss access and arrange a date. Your bed will be delivered as the handmade components, the posts planks and pillars and David or a team member will build the bed in your room. This means you can enjoy a handmade solid wood bed even if your access is awkward to the stairwell is narrow.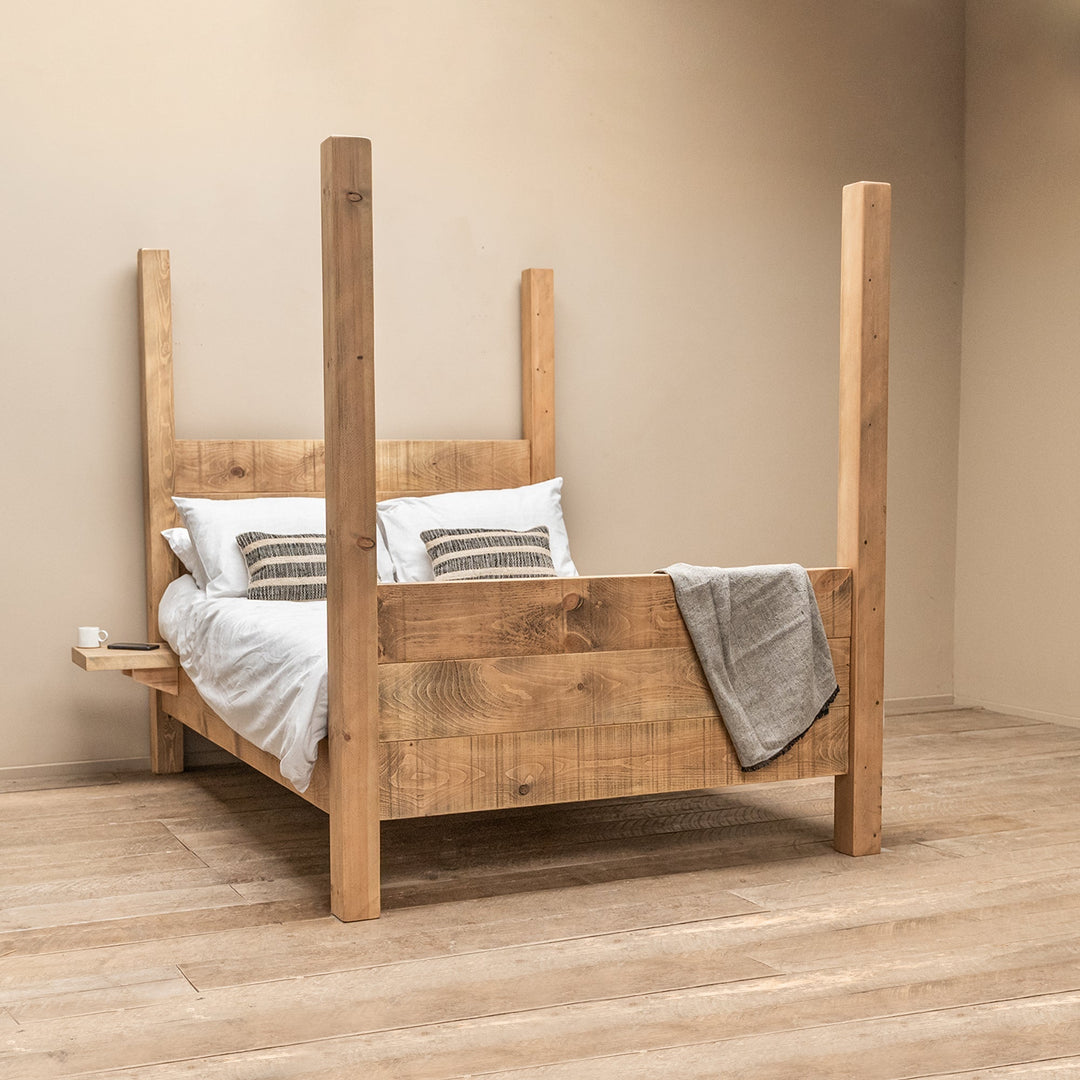 STRUCTURE TESTED TO 0.5 TONs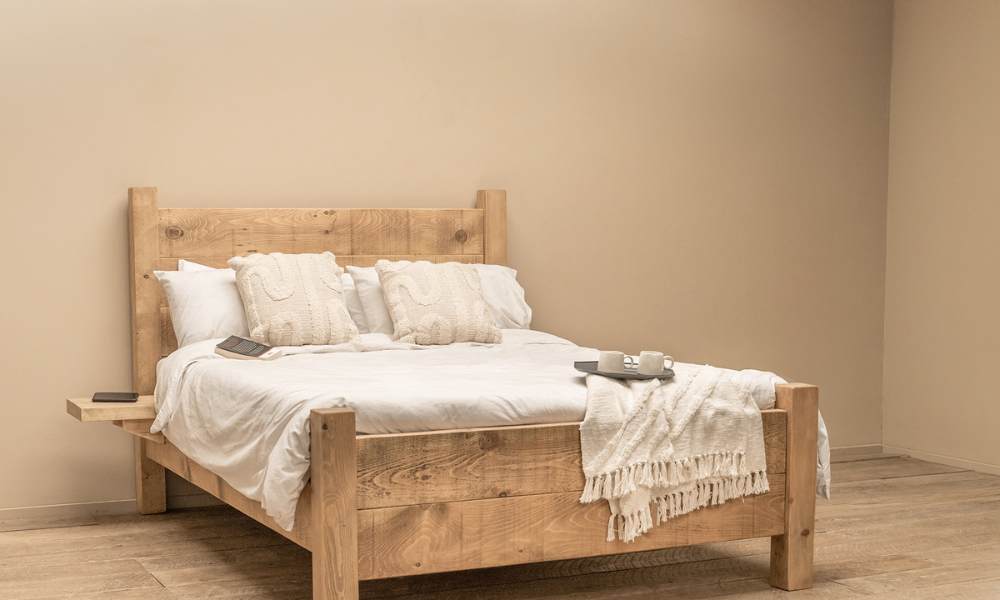 HOLD IT RIGHT THERE...
Willen Rose beds have been designed and tested to hold 1/2 ton of weight, which equates to 5 adults! Thank our super sturdy 50mm planks, 90mm posts and our 35mm bed solid timber slats.
5 YEAR GUARANTEE
Willen Rose beds are sealed with a 5 Year Guarantee - we are confident our design and build will withstand the rough and tumble of every day life.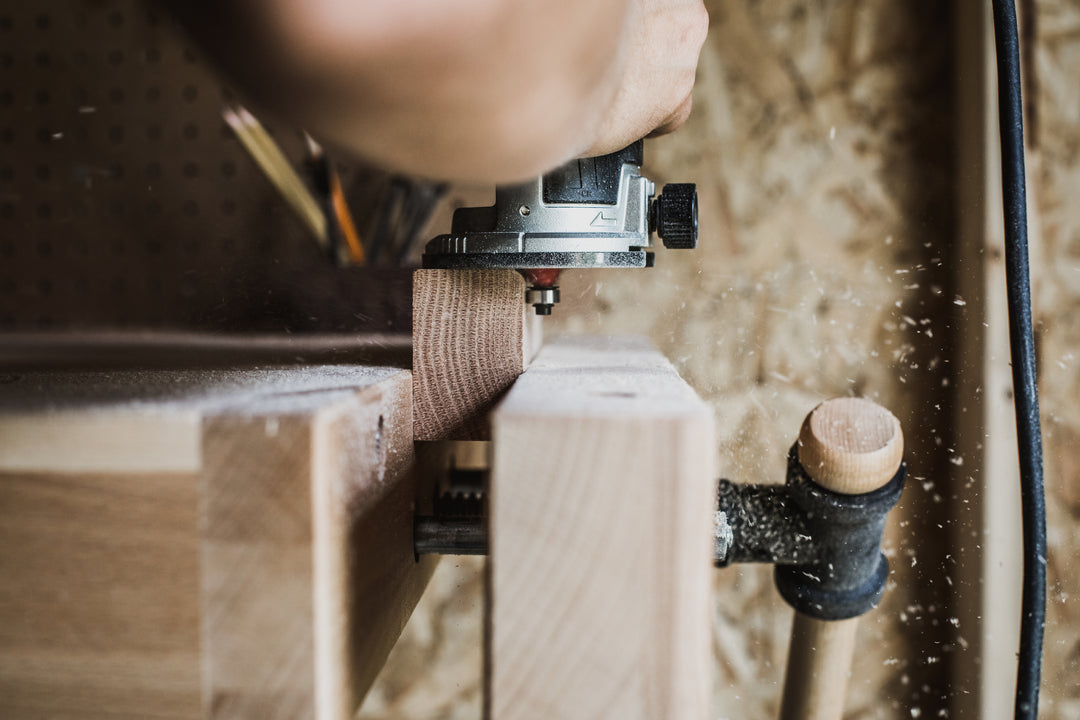 OBSESSION
HAND FINISHED
Made with solid character grade oak and pine with all the knots and character in the wood on show to give each bed lots of surface interest, sanded to perfection and hand-finished with beeswax on pine and natural oil on the oak range.
SOLID 35MM SLATS
Our solid pine slats are 35MM thick and individually screwed into the side rail, giving unrivalled support and stability. They will not slip or slide out of place.
eye for detail
"I look at furniture making with an eye for detail, taking time over the construction and how can we make each design a bit different. Making sure the character and beauty of the timber shine through. Take our reclaimed furniture collection, I source timber from old industrial buildings we then take the large sections of the timber and plank them into useable sizes on our restored timber yard rip saw, leaving all the character of years gone by."
David Willen Castle | Founder
from workshop to home
DELIVERY DAY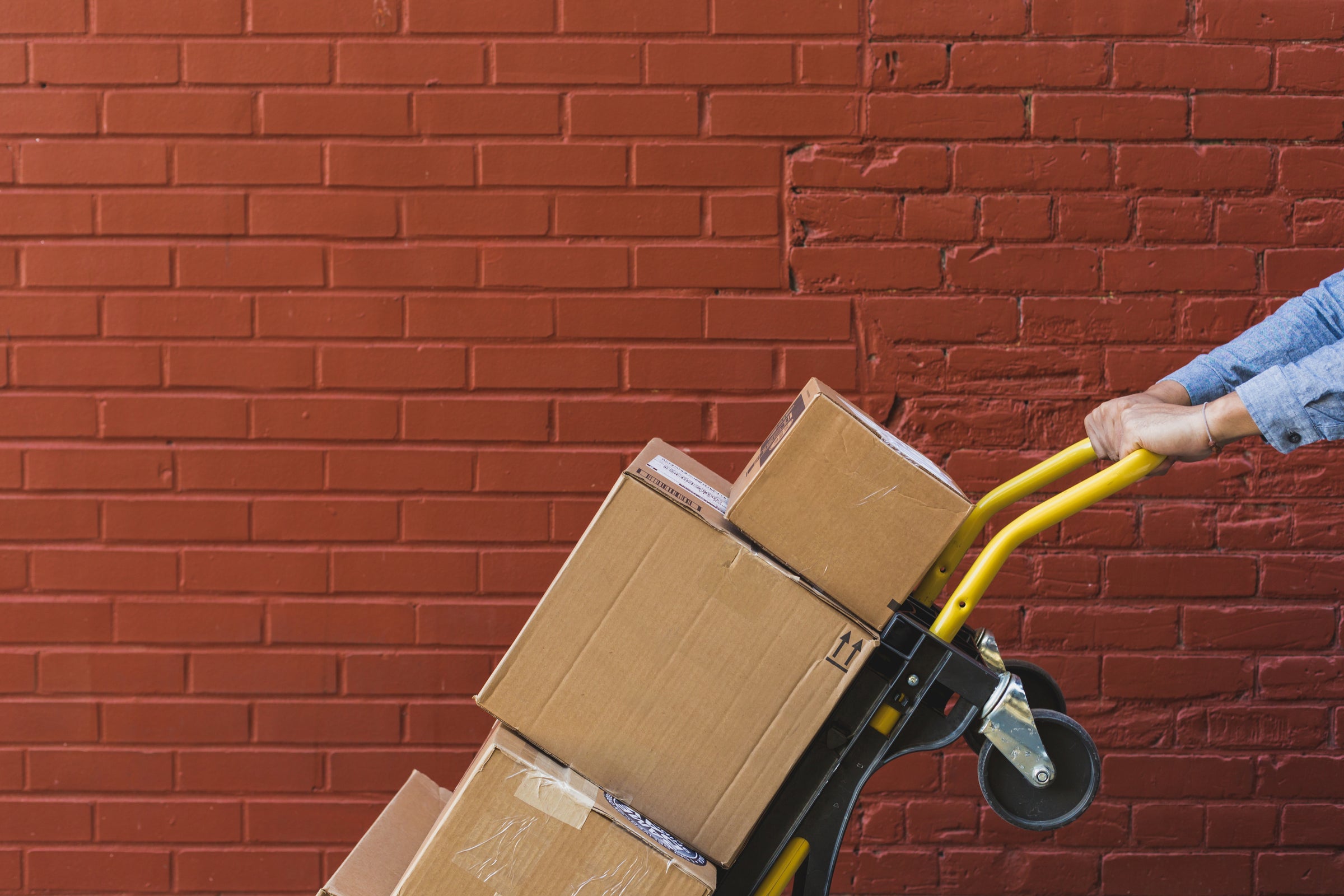 WHITE GLOVE DELIVERY
MADE IN YOUR HOME
Your bed will be delivered as the handmade components, the posts planks and pillars. David or a team member will build the bed in a your room of your choice. This means you can enjoy a handmade solid wood bed even if your access is awkward.

READ MORE
PACKAGING TAKEN AWAY
re-use and recycle
We use traditional wool cross stitched transit blankets to protect your new bed during transit. Any packing cardboard or coverings we use will be taken with us.
LEARN MORE